We arrived in Paris on the final day of the Yves Saint Laurent exhibit at 5 Avenue Marceau- the perfect way to start our two week vacation through Europe. I watched the documentary on Mr. Laurent's life and saw him designing in the studio I was about to enter. Needless to say, I was very excited!
We entered the first room with floor to ceiling windows and white walls with beautiful gold details and YSL's framed sketches on the wall. Sketches from his childhood, the paper dolls he created, dresses from his time at Dior, a painting of the logo from 1961, and the schedule of looks for the runway show of Spring/Summer of 1962.
Enterieng his studio was surreal. It was a simple, but chic space with filled with books of inspiration, fabric samples, photos of his beloved dog, and his personal sketch journals. The small space maximized storage behind sleek white cabinets that reflected the light of the windows surrounding the studio. It was an experience I will never forget and I hope you enjoy the images we shot below.
If you want to learn more about YSL, I recommend watching this movie and reviewing these books: YSL Complete Haute Couture Collection , YSL Fashion & Photography, YSL Scandal Collection 1971.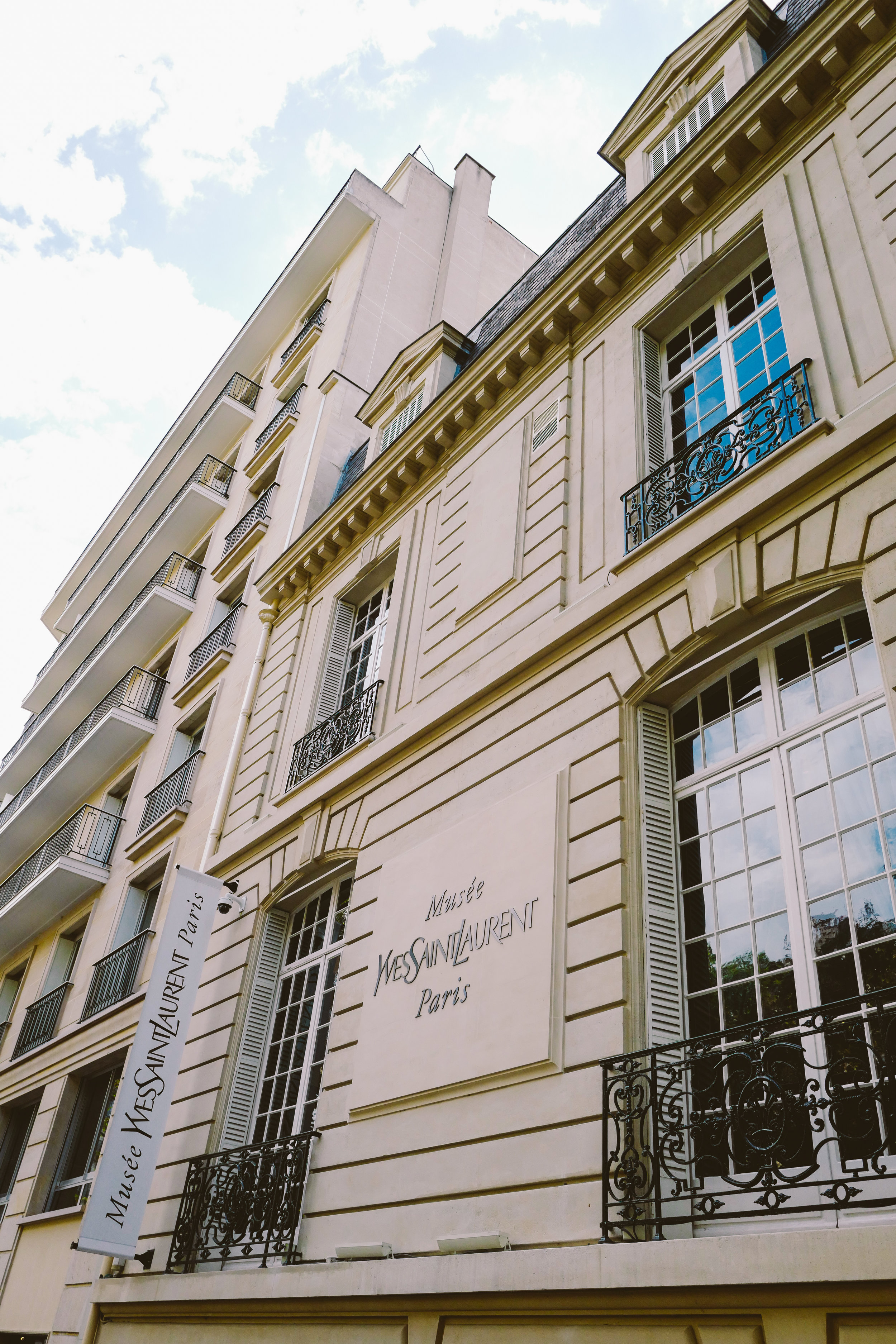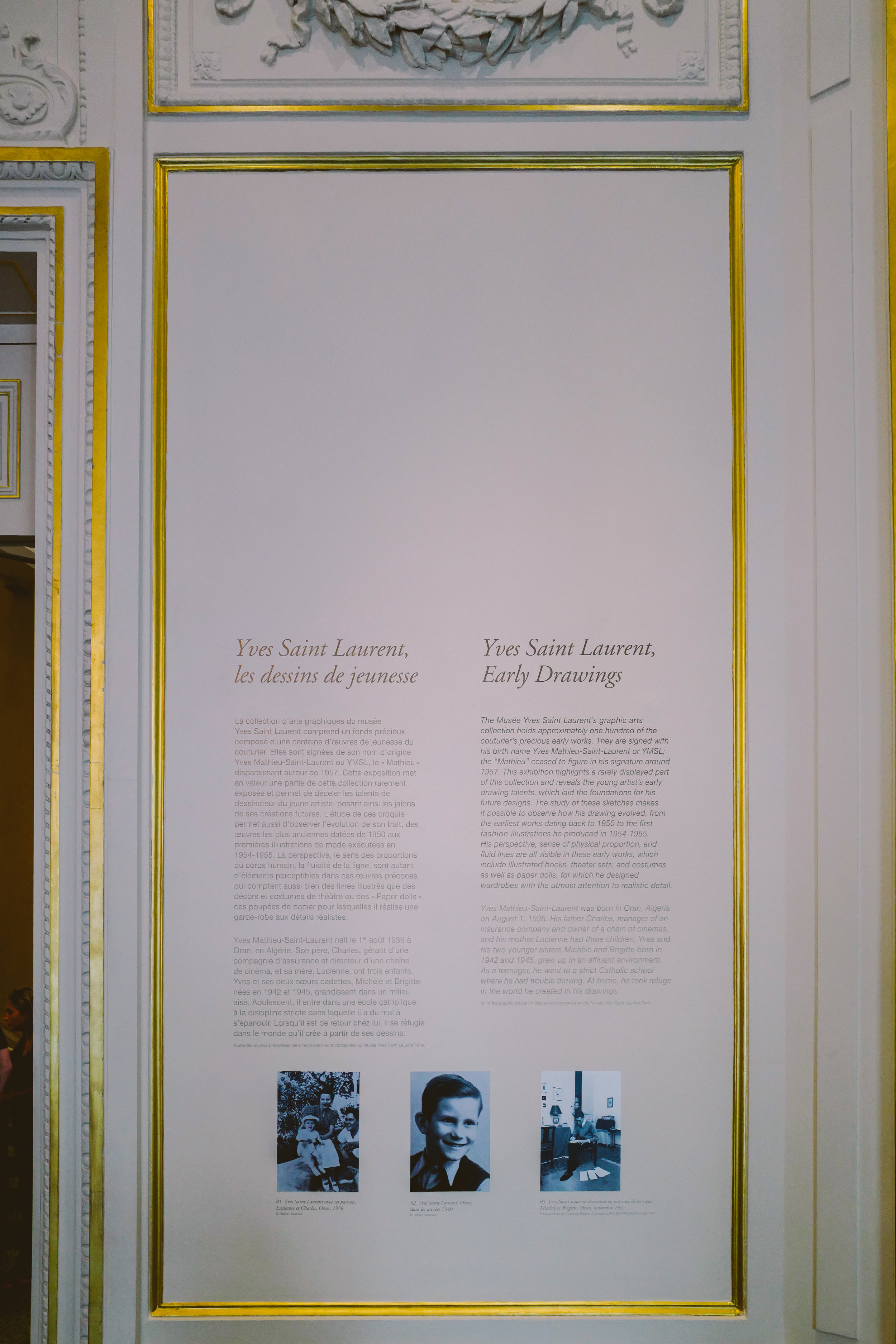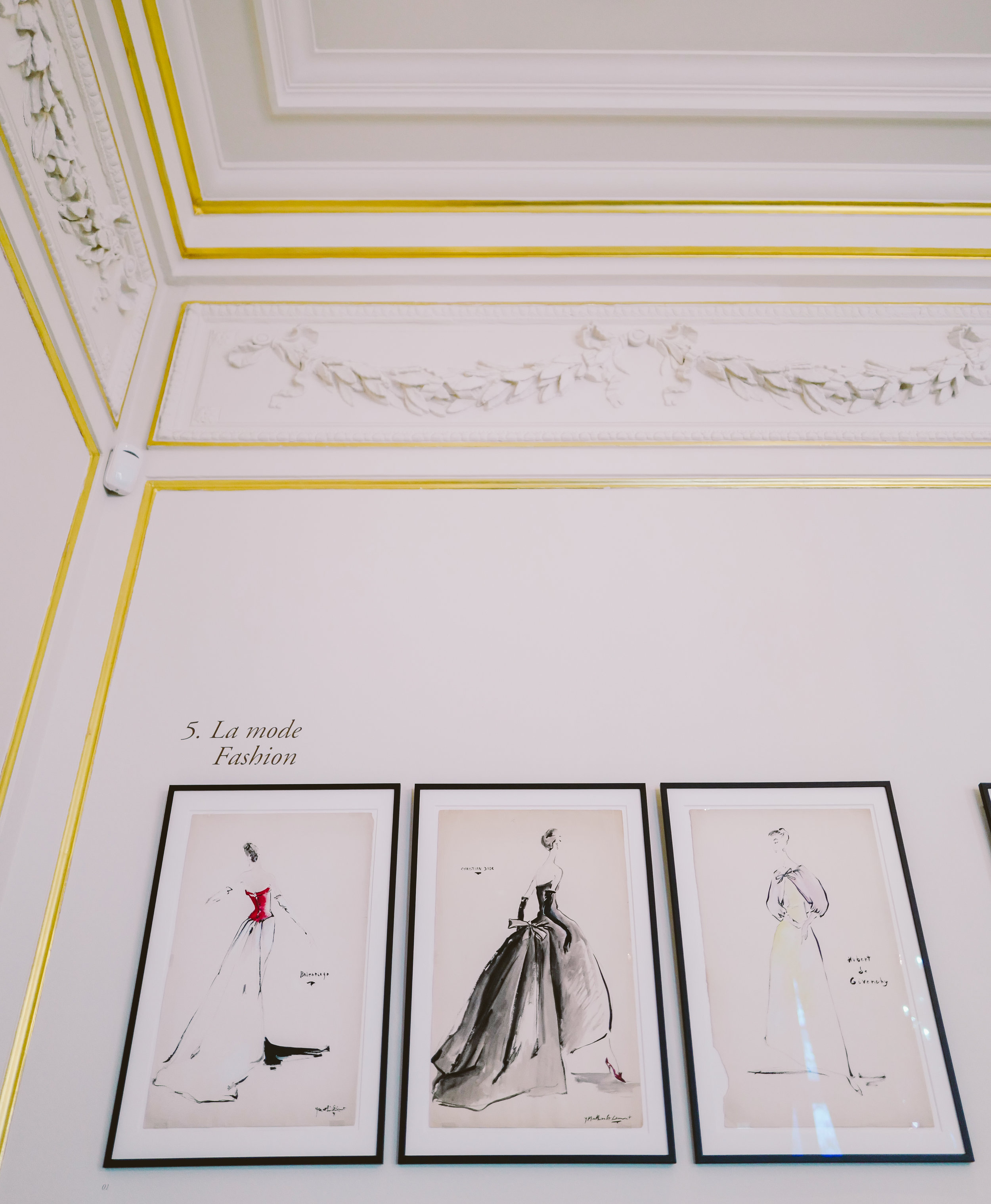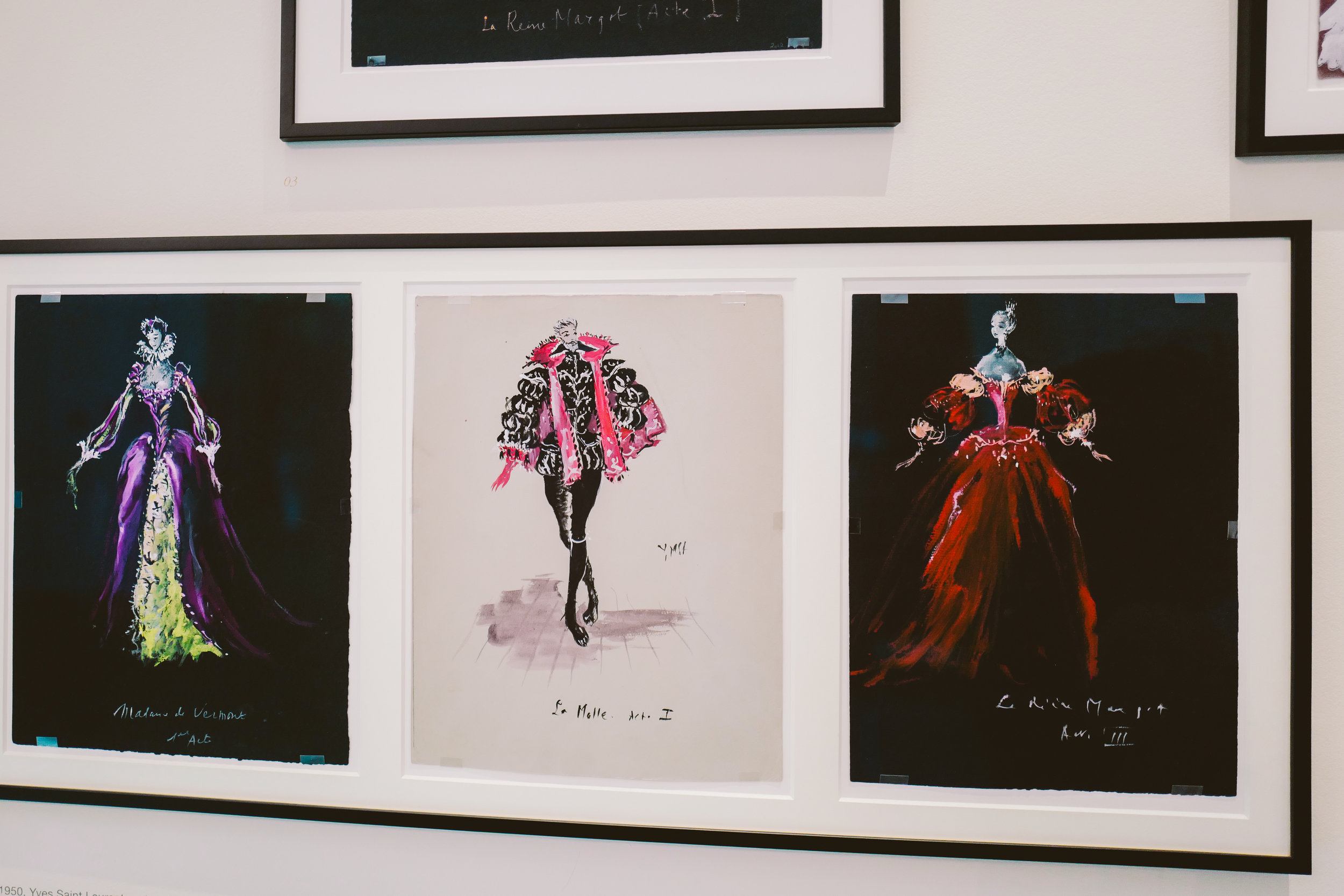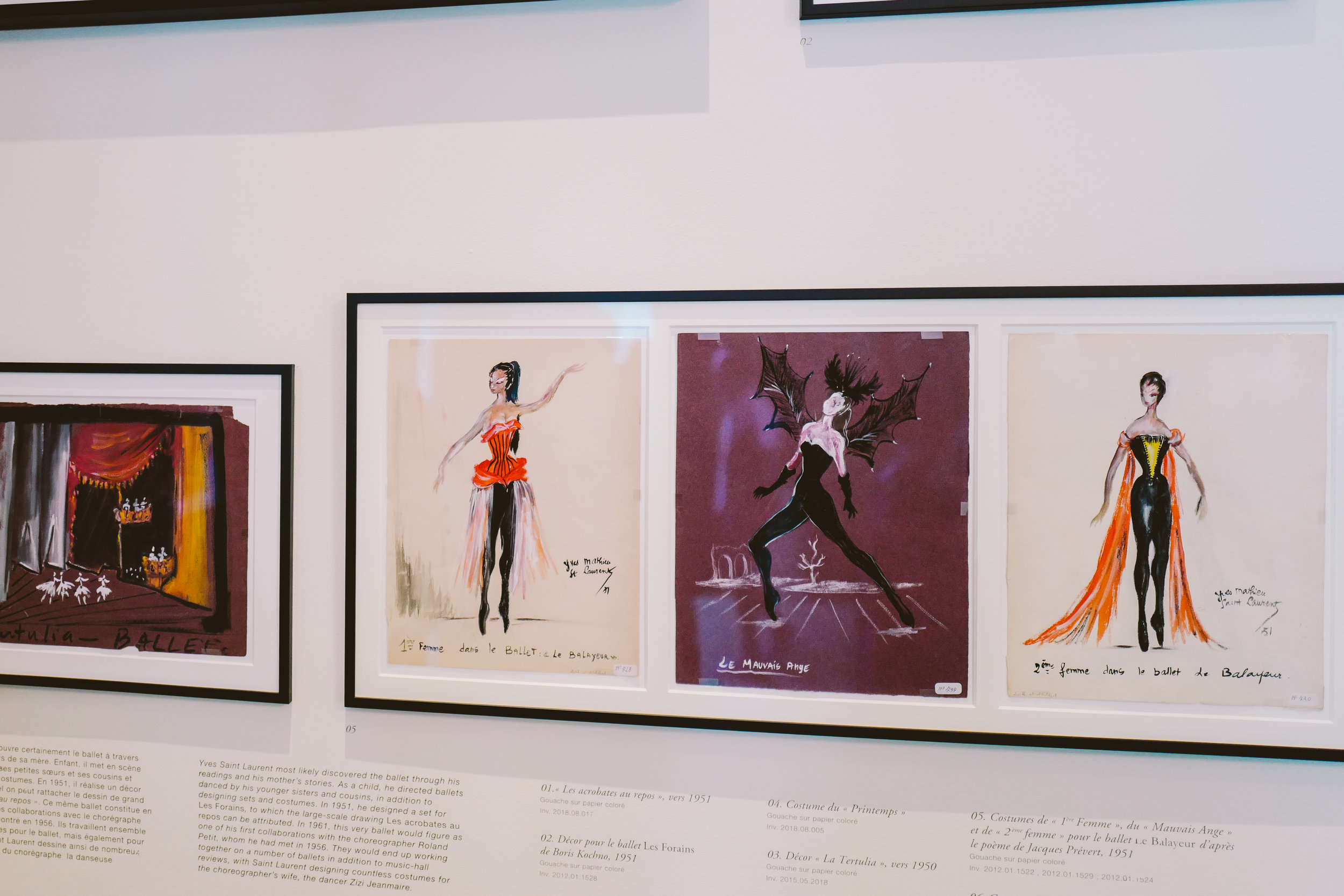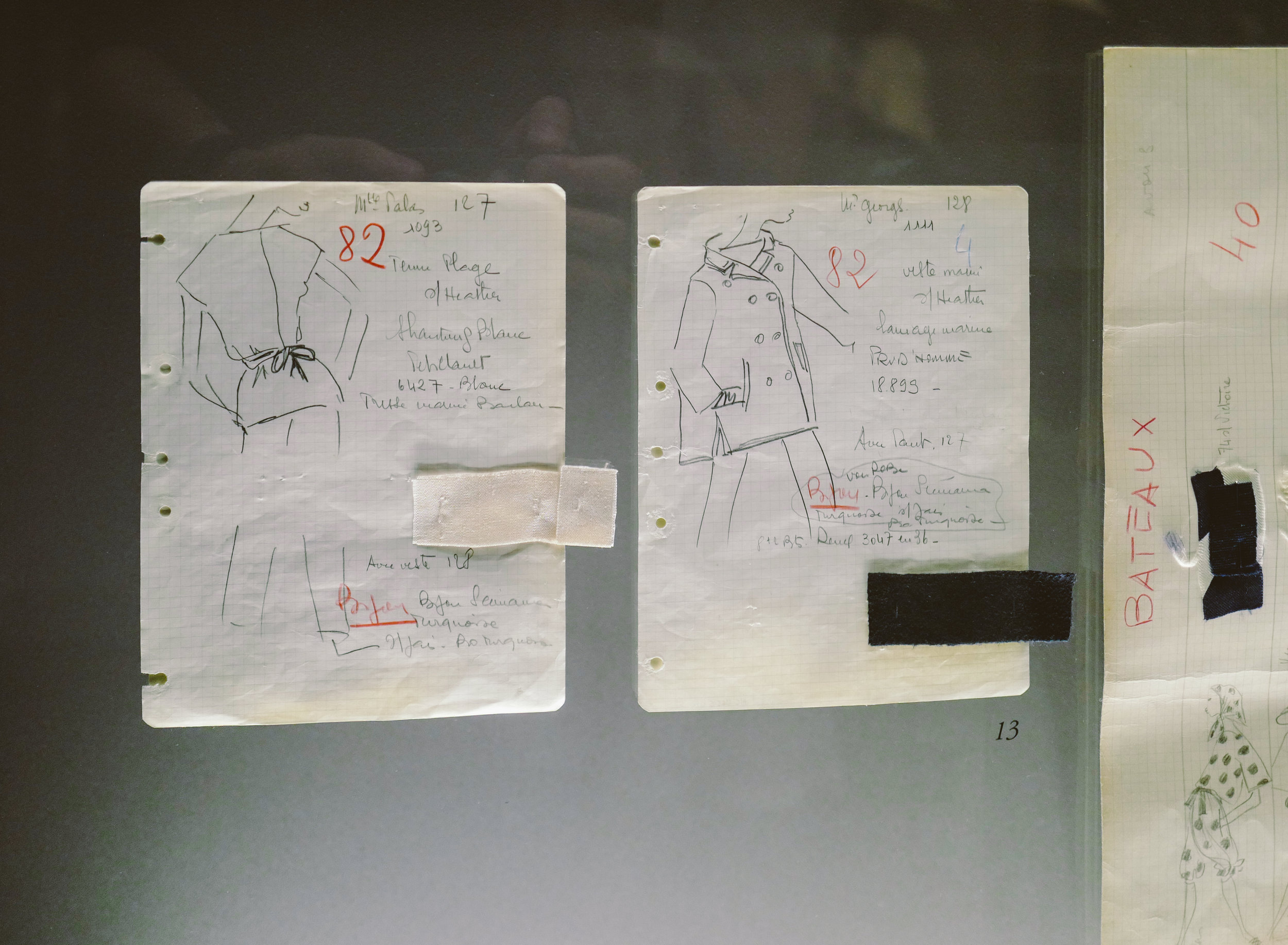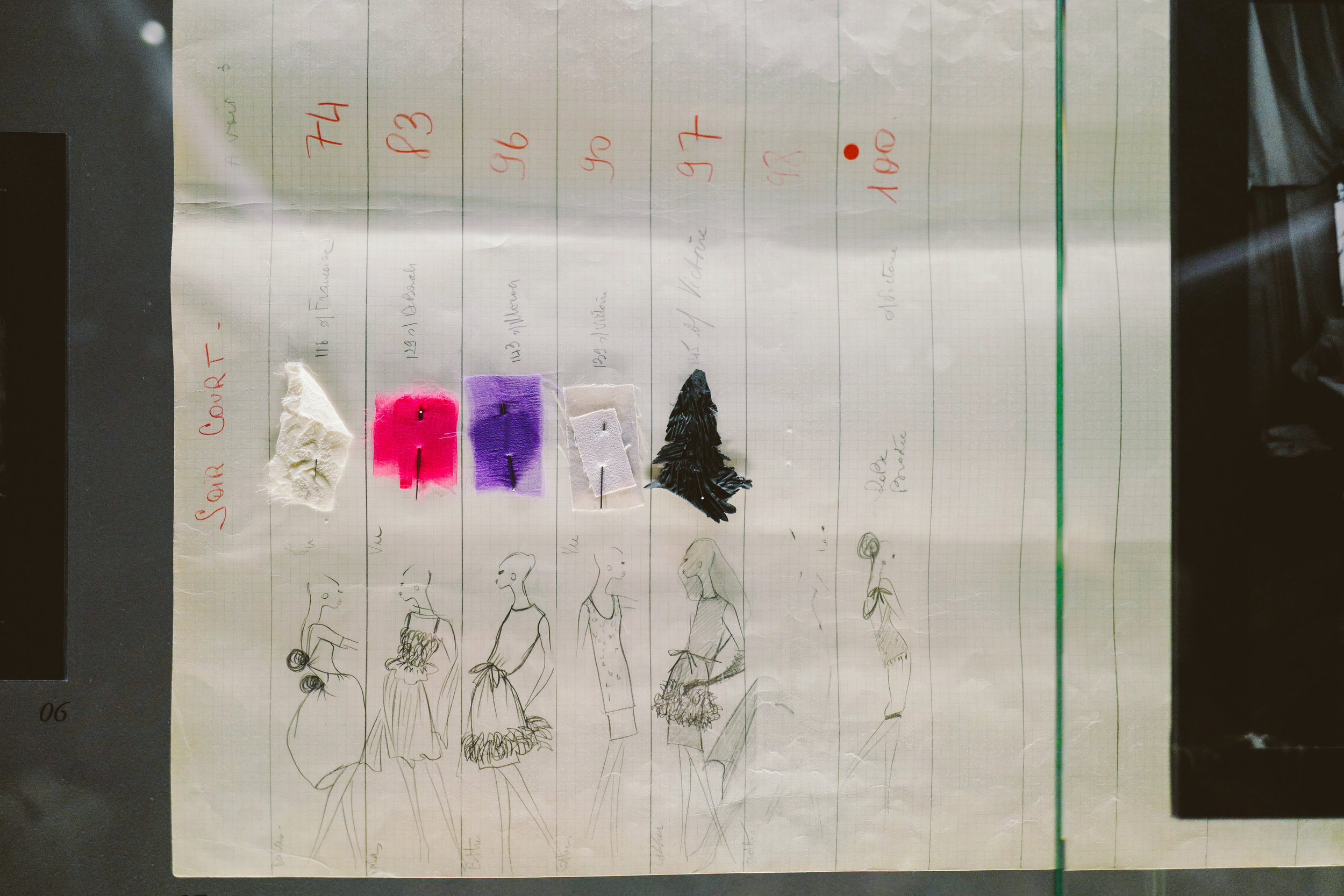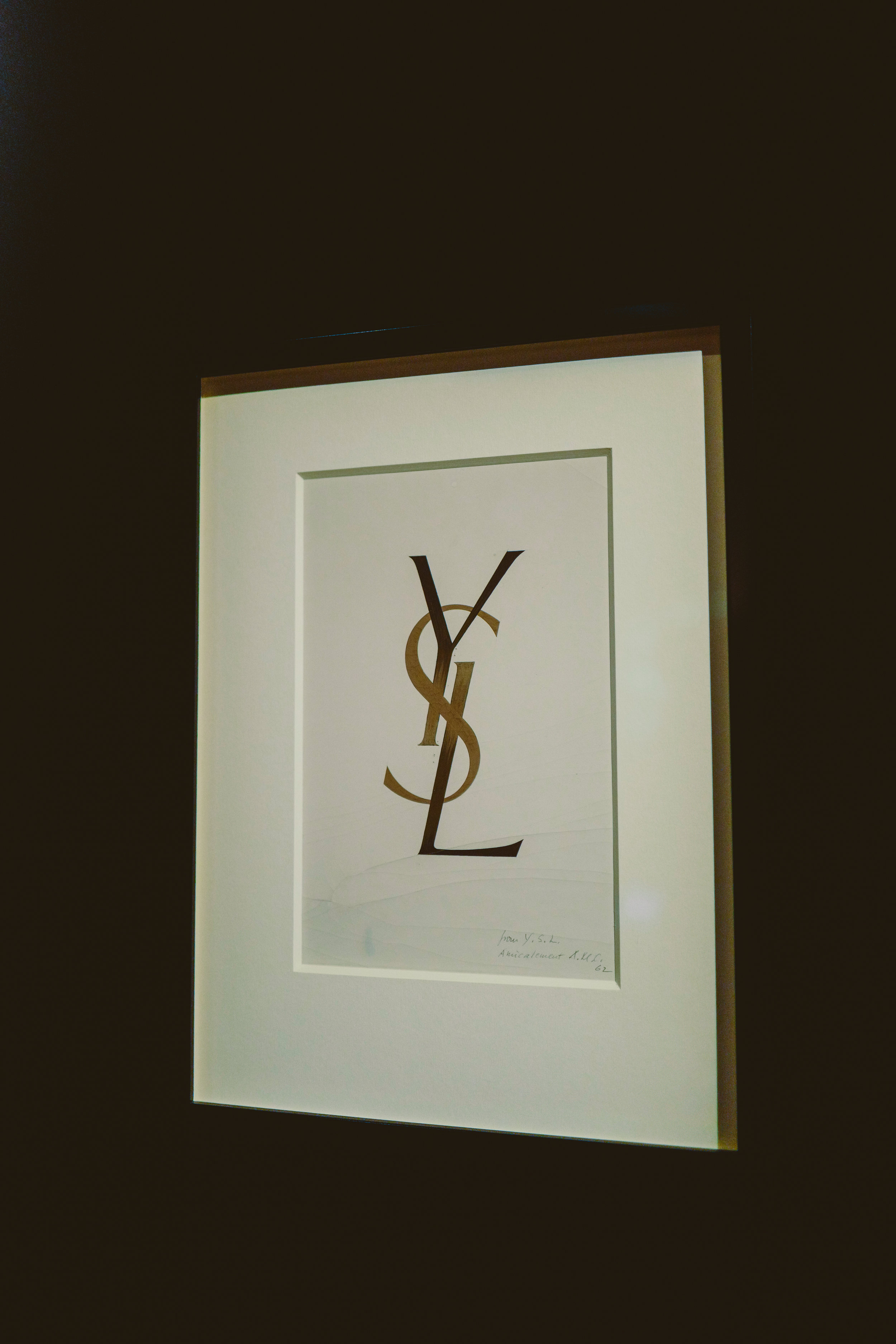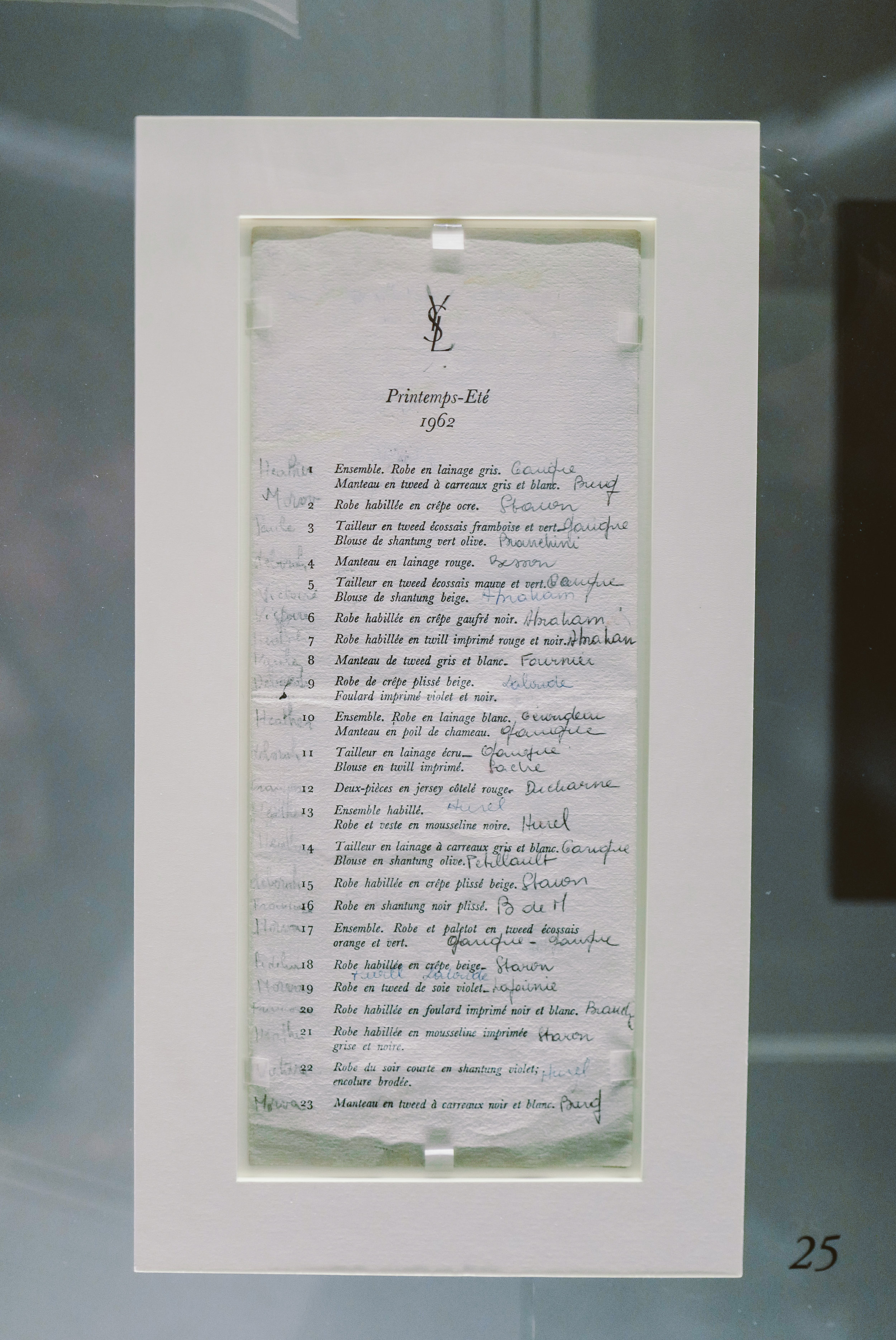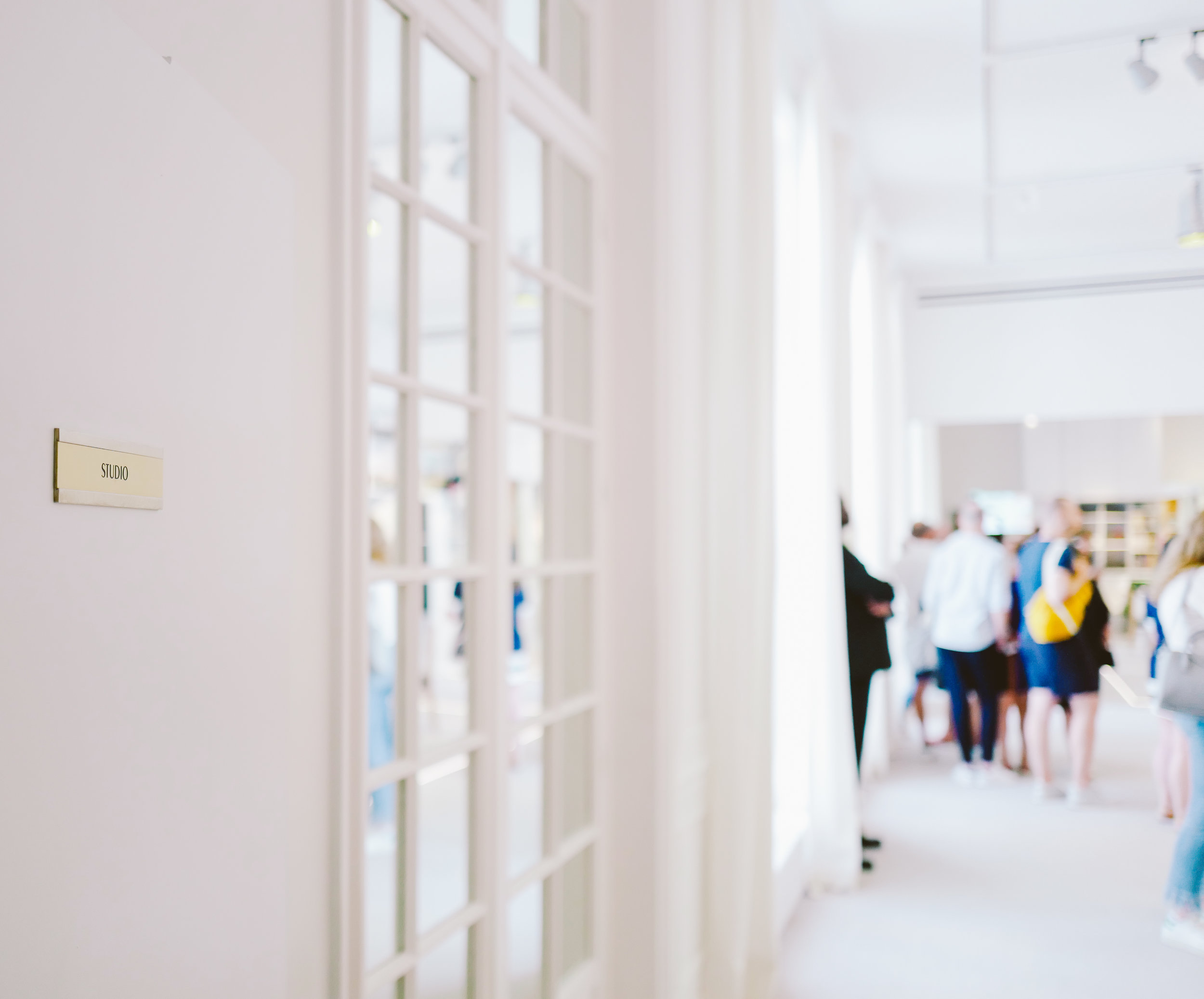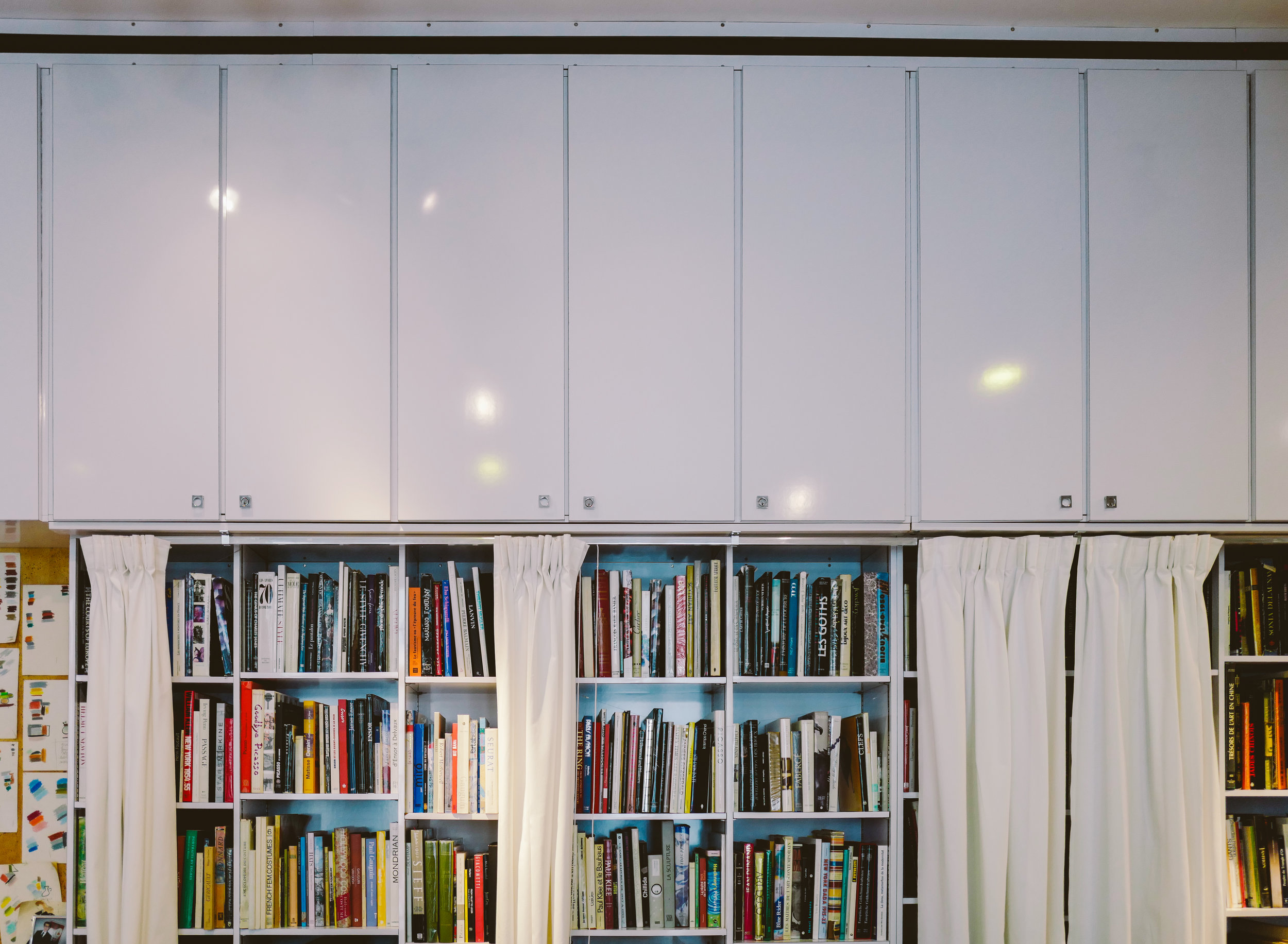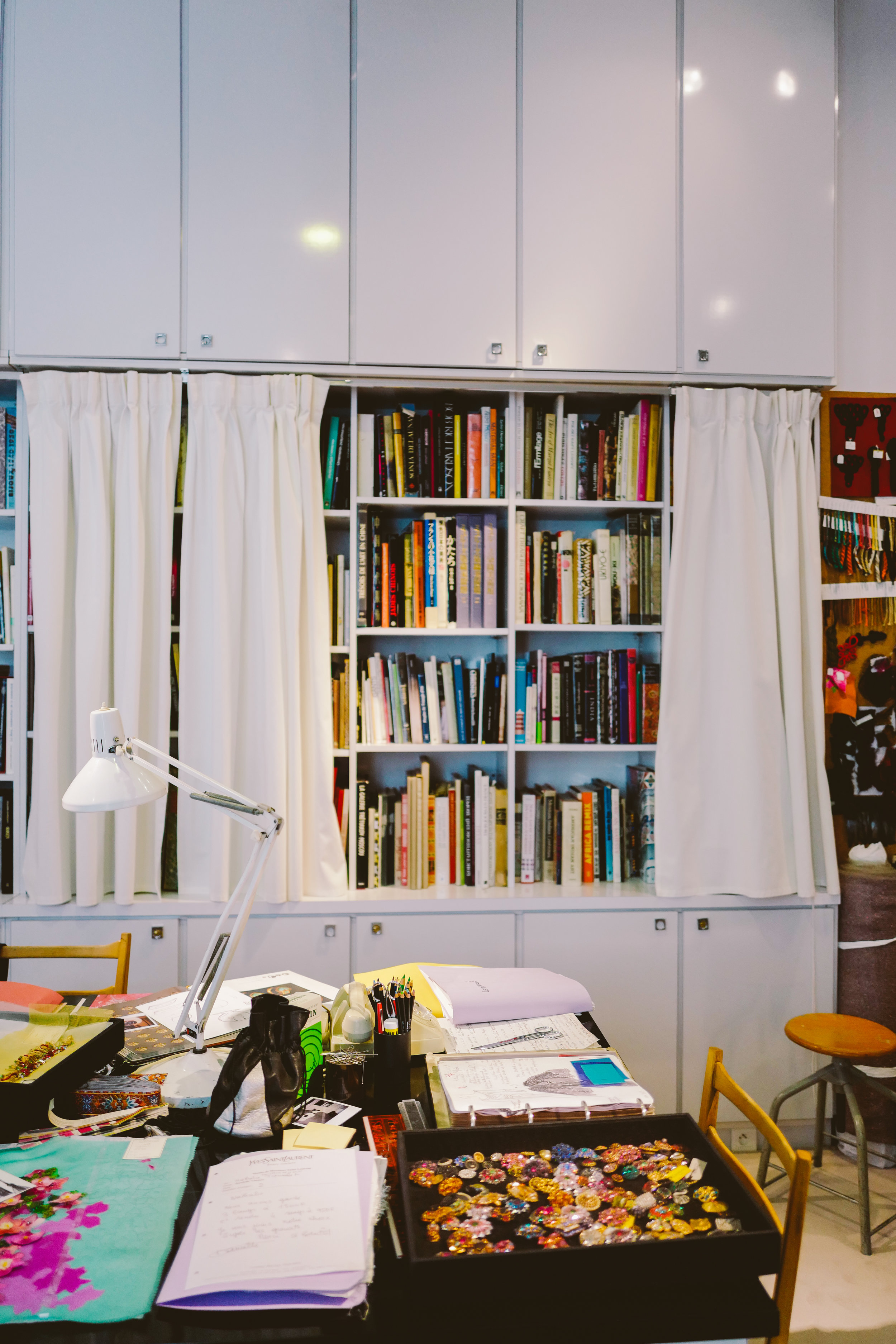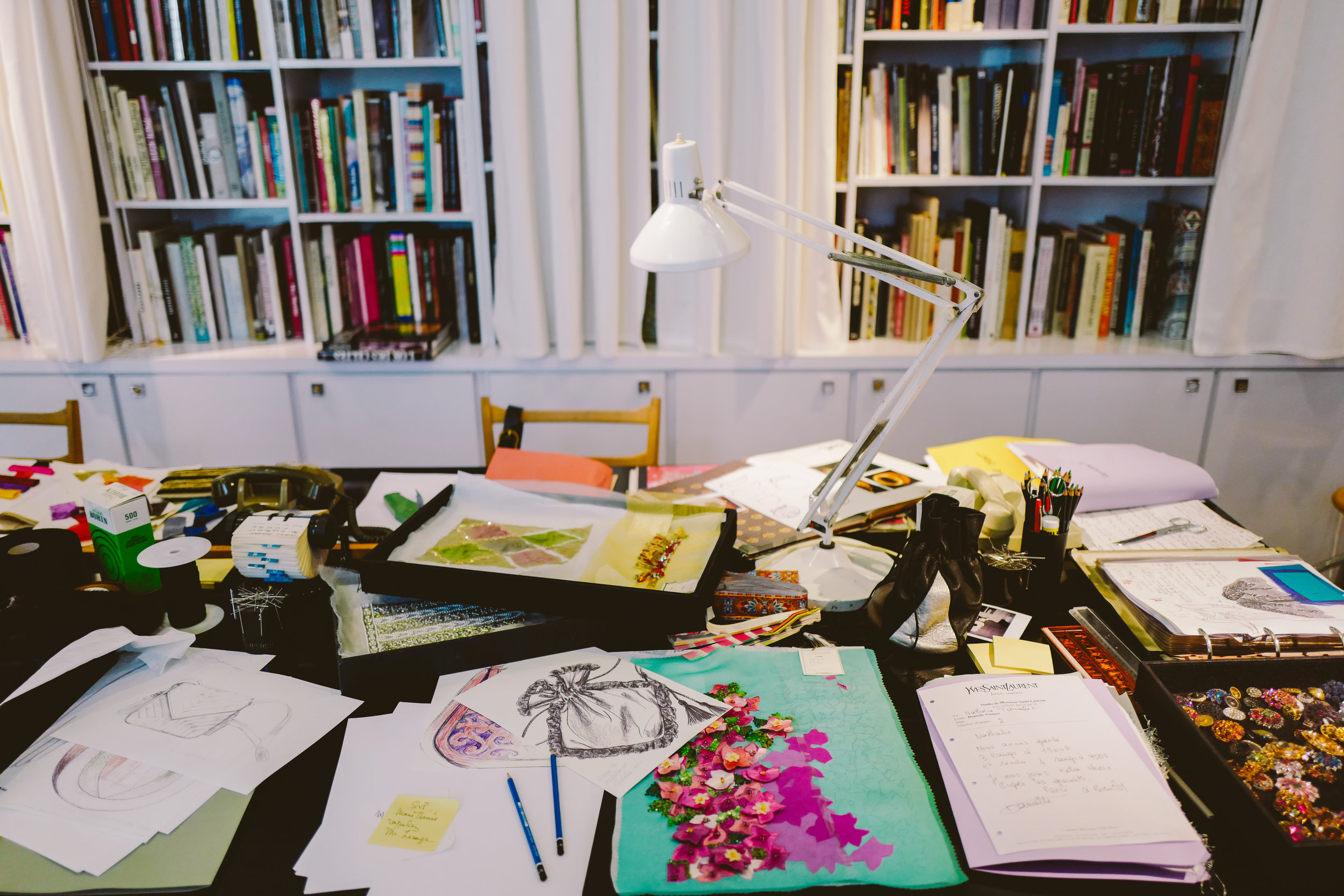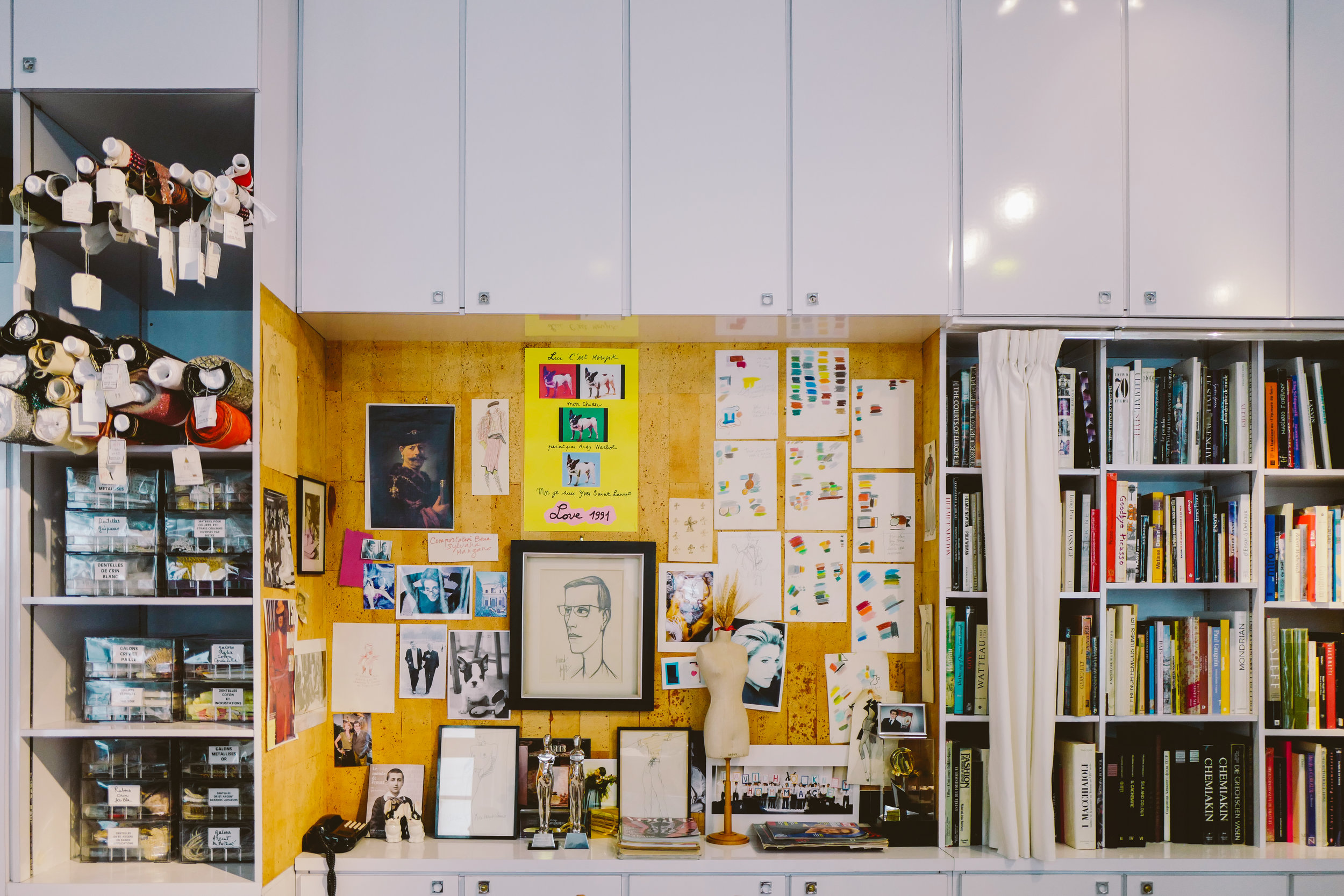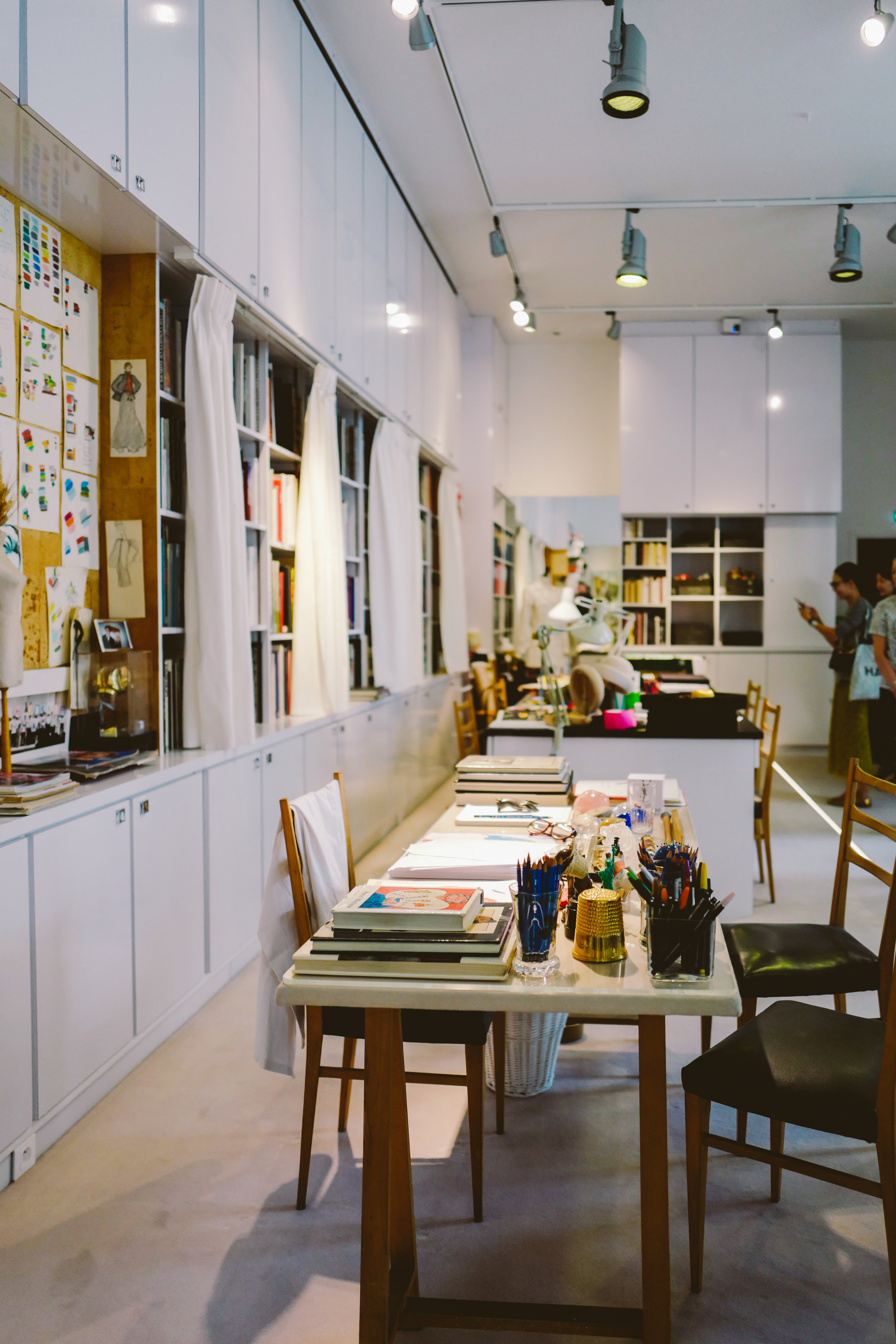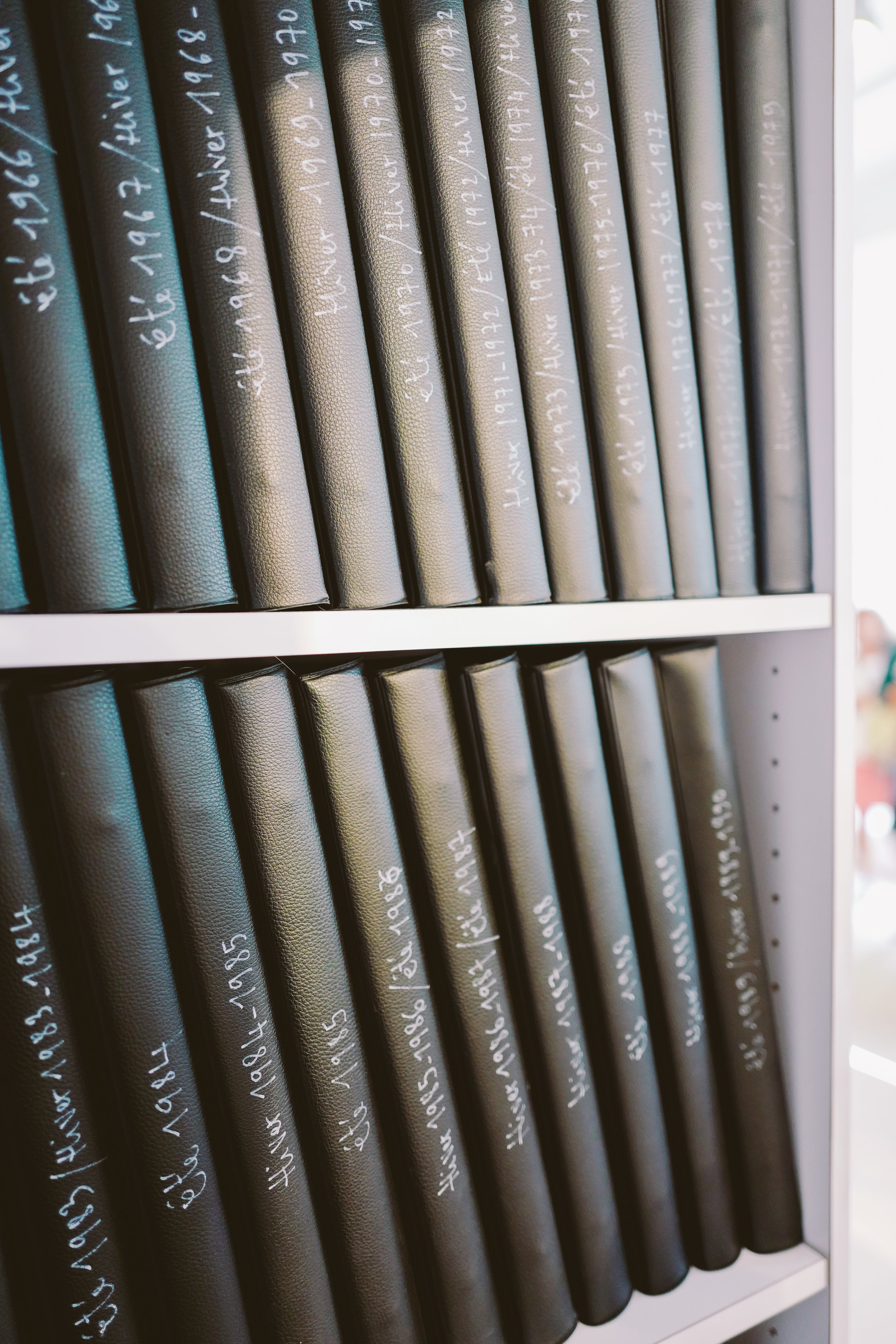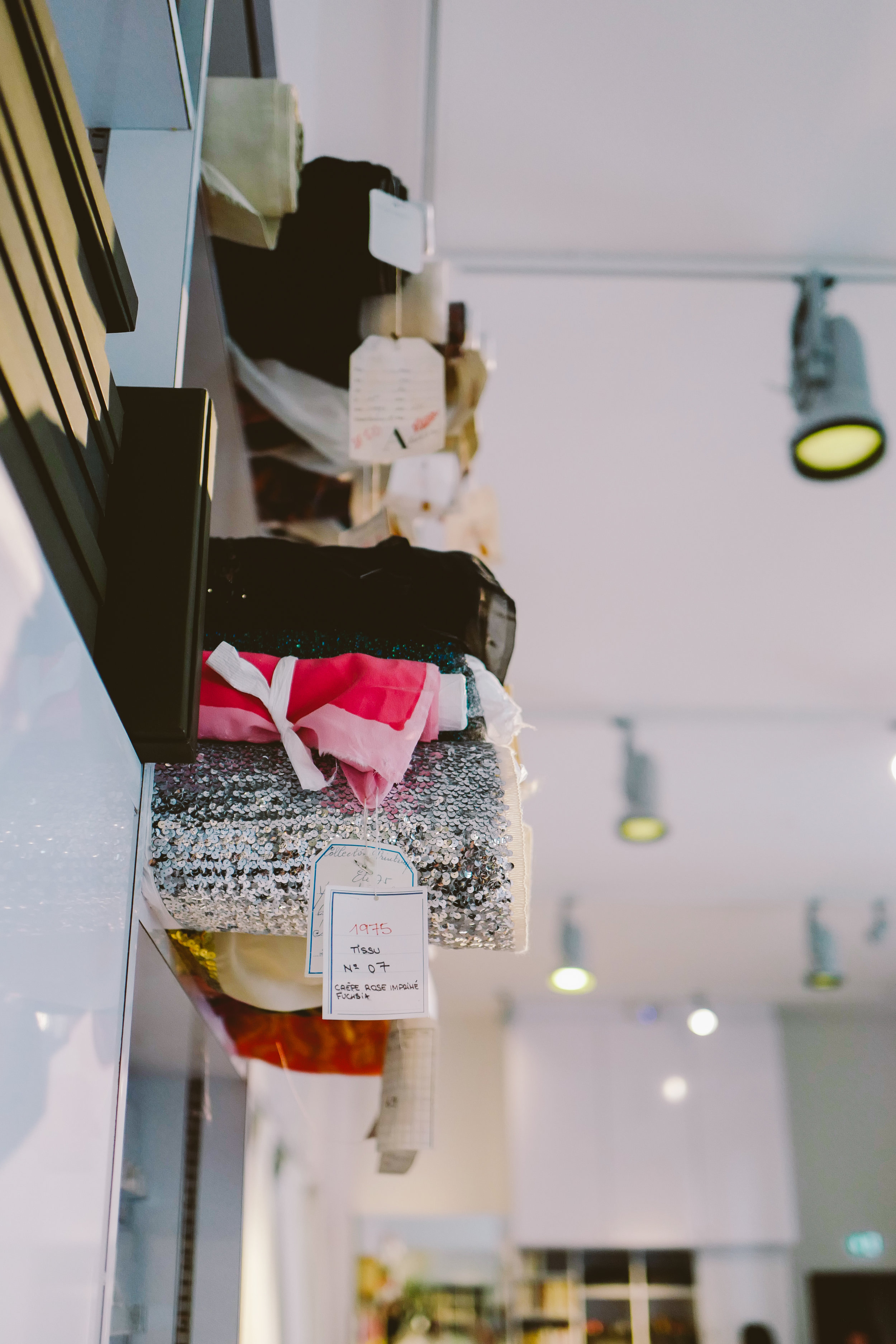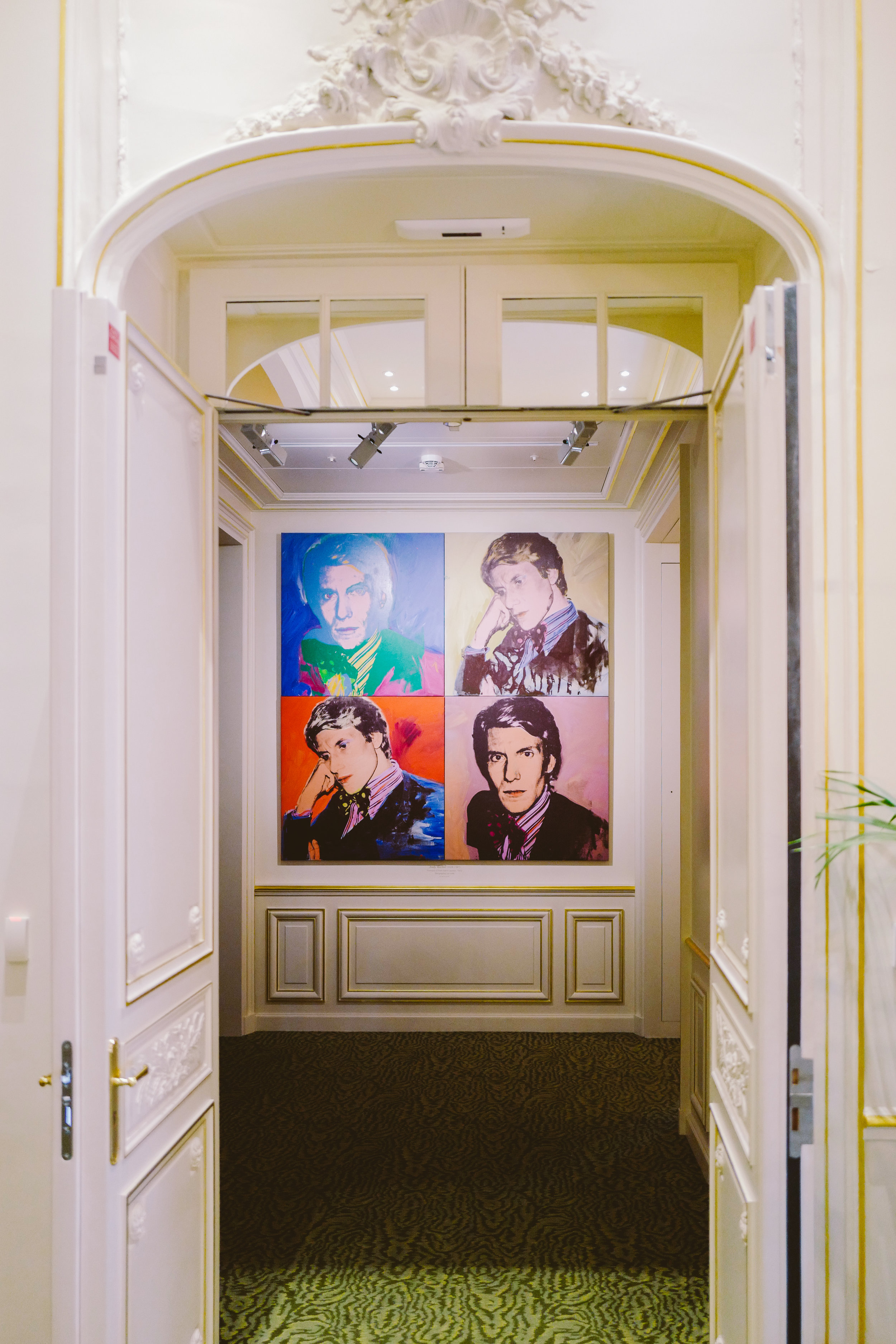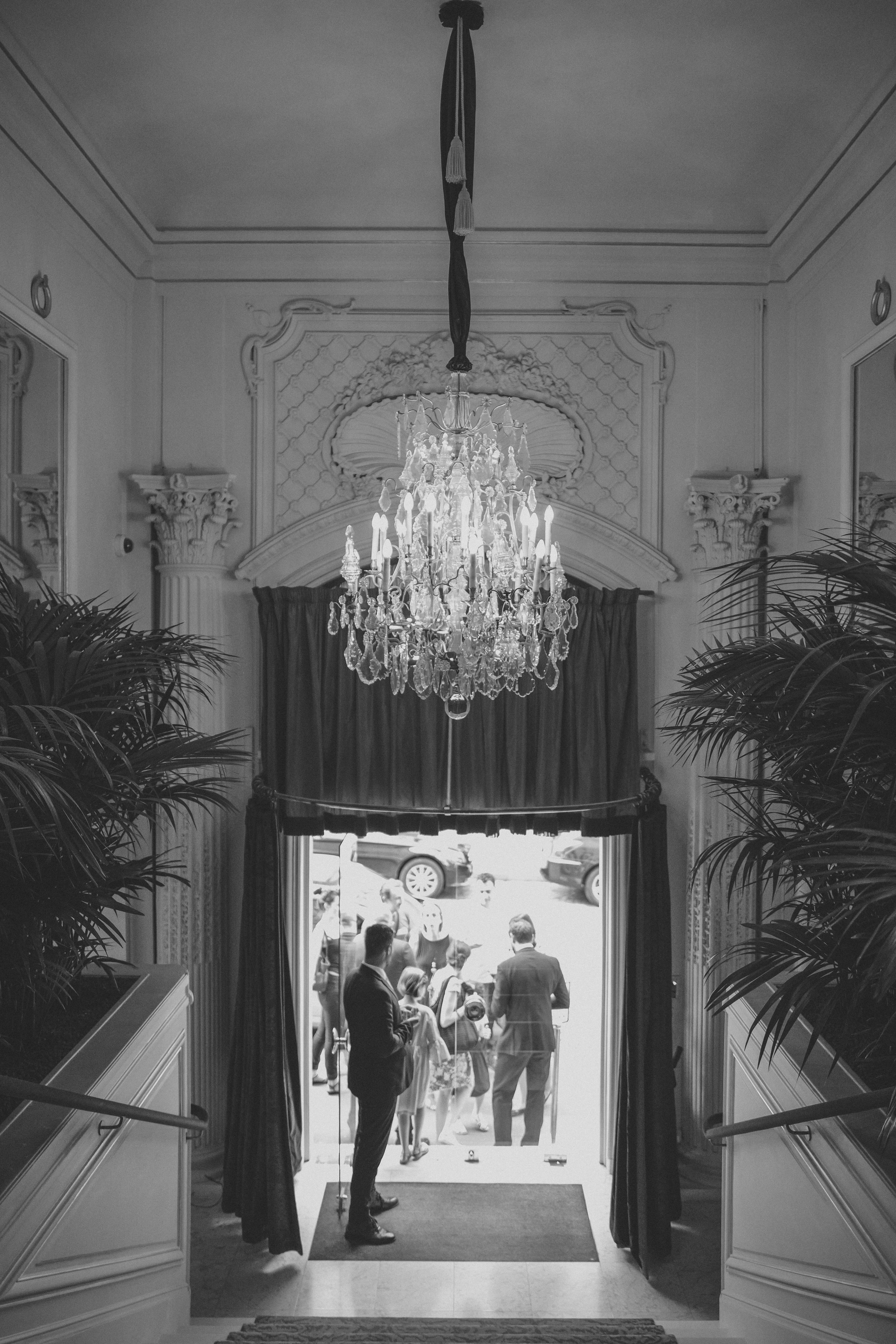 If you need more YSL and happen to be in Morocco, you can visit the museum Pierre Berge set up as another tribute to his partner. It looks incredible and it's definitely going on my bucket list.

"I have always said that memories should be transformed into projects, and that is what we have done with this Foundation. 2017 marks a new chapter with the opening of two Yves Saint Laurent museums in Paris and Marrakech. And so the adventure we began so long ago, when we didn't know what fate would have in store for us, continues." — Pierre Bergé
Yves Saint Laurent working in his studio below.